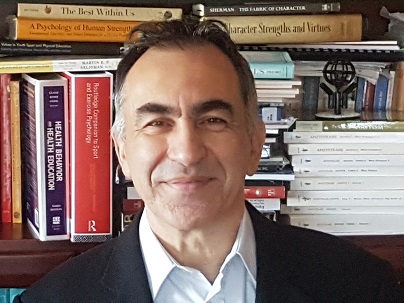 Welcome to the website of the School of physical Education, sport and Dietetics (SEphaD) of the University of Thessaly (UTH).

This is a new School at the University of Thessaly. It was founded in 2019 following the absorption of the Technological Institute of Thessaly from the University of Thessaly. It comprises the Department of Physical Education (P.E.) and Sport Science (TEFAA) and the Department of Nutrition and Dietetics.

The Dept. of P.E. & Sport Science of the University of Thessaly admitted its first students in 1994 and has already achieved a level excellence that makes it among the top 150 departments of sport sciences worldwide. This is particularly important given the lower number of staff in this department compared to other similar departments - because so far international lists take into account the overall work produced per department without considering the number of staff - and the young age of the department that has not yet acquired the infrastructure that older departments have. However, the 50 permanent teaching and administrative staff of TEFAA and the more than 1150 undergraduate, postgraduate and doctoral students make it a full-fledged department that covers all major aspects of research and education in the fields of physical education, sport, exercise and well-being.

On the other hand, the Department of Nutrition and Dietetics is a very new one that has just started developing, but also attracting new scientific staff of very high quality. Students who entered in 2019 follow the modern curriculum of the department in Trikala, while students of previous years follow the curriculum of the former Technological Institute in Karditsa. We plan so that this department will also achieve very high standards of excellence in just few years.
The recent Greek financial crisis has created many problems to Greece and Greek universities. Still, our Department of Physical Education and Sport Science has been less affected than other academic departments due to its excellence at all levels, and the competitiveness of our staff that attracted numerous European projects and funds. These European resources, as well as our collaboration with leading European professors and researchers for the implementation of European projects, have helped us:
to further enhance our research performance,
to continue the high quality training of our researchers,
to maintain young researchers of high quality at the university of Thessaly,
and to further improve our curricula and educational processes at all levels: undergraduate, postgraduate, postgraduate, doctoral, post-doctoral research.
On the other hand, while the above-mentioned European resources have helped us to acquire some new research infrastructure, they are not intended to cover teaching needs and pre-existing deficiencies in the overall infrastructure and teaching equipment. The latter is the responsibility of Greece. Hence, we cooperate with political and local authorities to eliminate problems. We collaborate with the Municipality of Trikala and other stakeholders (e.g., schools, sports clubs, hospitals, businesses, etc.) in the framework of various programs that help our students do their practicum and our researchers to implement evidence-based innovative services and products.

Our multifaceted collaboration with stakeholders is mutually beneficial to the academic community and society. It contributes to:
the education and training of our students in real working conditions,
the development of our research and the transfer of new research-based knowledge to teaching, thus improving our students' abilities based on contemporary information,
the development of local economy through the resources we attract and our innovative high quality products and services,
the education and healthy development of young children,
the maintenance of good health and quality of life of citizens.

In addition to research and teaching, our School is also at the forefront of social interventions aimed at informing the public about education and public health. Through actions and announcements in media we inform citizens about contemporary issues related to education, sport, nutrition and health, such as the World Health Organization guidelines:
It is a pleasure to all of us in our School to get to know stakeholders, scientists and young researchers who wish to collaborate with us, to respond to questions of current and future students and parents as well as our alumni and anyone in general who wants to further the goals of the departments of our school. Please visit the webpages of our departments to get more information about them.
The Dean of School of P.E., Sport Science and Dietetics at the University of Thessaly
Professor Athanasios G. Papaioannou